Wellness
At Cresanto, we strongly believe that wellness is a quintessential necessity for mind
WELLNESS
Holidays Devoted to You
The very notion of holidaying is by itself a chance to reconnect with oneself and reawaken the senses, a time worth devoting to wellness with a gentle shift from the day-to-day to focusing on relaxation. And where better to seek just that than the stunning sanctuary of Cresanto Luxury Suites, at its breath-taking location on the outskirts of Imerovigli, immersed in an idyllic natural landscape with gorgeous views of the sea.
At Cresanto, we strongly believe that wellness is a quintessential necessity for mind, body and soul, and we offer curated spa services focused on your personal needs, to soothe and pamper every fiber of your being. Surrender to deep relaxation and embark on our Spa journey that will leave you refreshed and revitalized, in absolute harmony with yourself and all that surrounds you.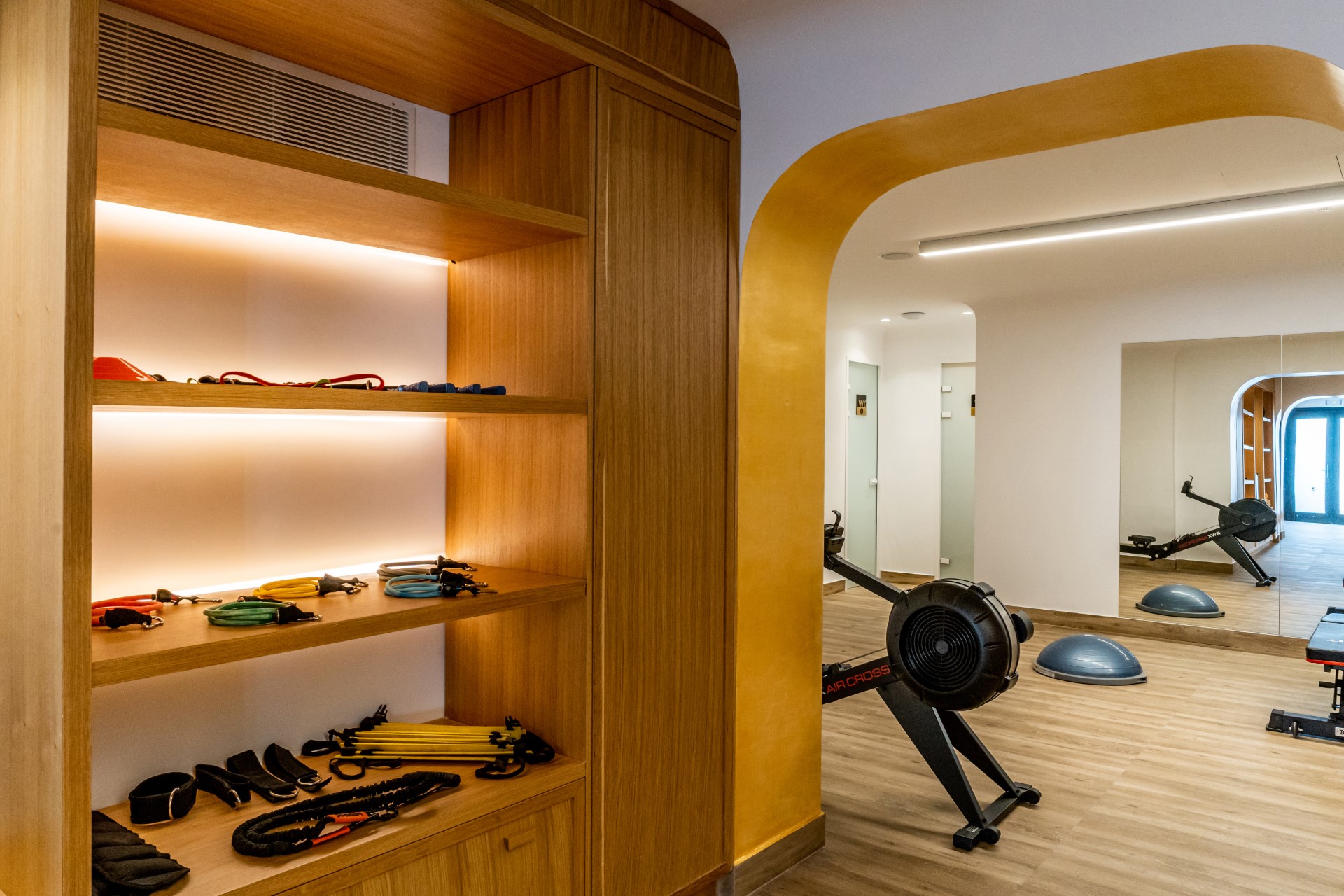 Premises
A Holistic Destination of Wellness
Set amidst the heavenly gardens of Crescanto Luxury Suites, in a sophisticated space built in deep harmony with the stunning environs of Imerovigli, the Cresanto Spa offers a pathway towards inner peace and balance. The spa premises features hydrotherapy suites, massage tables, a steam room, a Jacuzzi, and a cold plunge pool, where our team of wellness practitioners and spa experts will introduce you to a world of holistic pampering with palpable results to your wellbeing.
The Spa grounds also feature a fully equipped gym for a comprehensive workout throughout the day, coupled with exquisite facilities and the most stunning views of the sea.
WELLNESS
The very notion of holidaying is by itself a chance to reconnect with oneself and reawaken the senses
Therapies
A Holistic Path to Wellbeing
A well-thought set of therapies that incorporate ancient rituals and time-honored healing traditions, enhanced by the restorative powers of Greek natural products transform in the hands of our expert therapists into a rejuvenating experience for mind, body and soul. Mindfulness, nutritious natural elements and holistic spa treatments that detox, cleanse and stimulate work together to boost wellness and promote a healthy new you.
Our highly skilled therapists, after a personal consultation, will help you tailor your individual program of targeted treatments to help your being release tension and reconnect body and soul to a state of lasting harmony. Book your appointment for a consultation and find your personalized path to inner peace.